Aylesbury Foodbank (4 locations)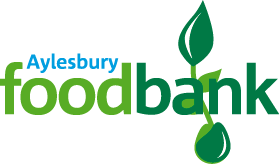 Overview
Aylesbury food bank is a project founded by local churches and community groups, working together towards stopping hunger in the local area. Providing emergency food to people in crisis.
How to Access this Service
By using the contact details below.
They have an online form which you can complete too: https://aylesbury.foodbank.org.uk/contact-us/
Their opening hours for their phone line are Monday-Thursday 10.30 am – 5pm. Outside these times please leave a message and we'll call you back as soon as we can.
When/Where?
The four locations:
The Oaks Community Coffee Shop: 3 Elm Court, Aylesbury, Buckinghamshire, HP21 7NQ
St Peter's Community Cafe: Coventon Road, Aylesbury, Buckinghamshire, HP19 9ND
Southcourt Baptist Church: 40 Penn Road, Aylesbury, Buckinghamshire, HP21 8HW
Aylesbury Homeless Action Group Drop In at St Mary's Church: Church of St Mary the Virgin, St Mary's Square, Aylesbury, Bucks, HP20 2JJ
Organisation:
Aylesbury Foodbank (4 locations)
Who is it for?
If you live in Aylesbury area.