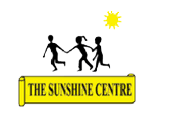 Overview
The Sunshine Centre are there to offer support to children and families within the local area. Their service aims to provide practical help and emotional support to families who need a little extra help and so they receive the best possible start in life.
The Sunshine Centre was created to act as a hub for a range of family and childcare support services for the community in Bretch Hill and the surrounding area. We are home to an Ofsted outstanding nursery which provides childcare for children from 3 months to 5 years, organise classes and courses for families in the community, and host a range of baby and toddler groups.
How to Access this Service
By using the contact details below. Alternatively, you can fill out this contact form: https://sunshinecentre.org/contact/
When/Where?
They offer a Family Support service and Early Provisions service.
Further information can be found here:
Organisation:
The Sunshine Centre
Sunshine Centre
Edmunds Road
Banbury
Oxfordshire
OX16 0PJ
UK
Who is it for?
Children from 3 months to 5 years.