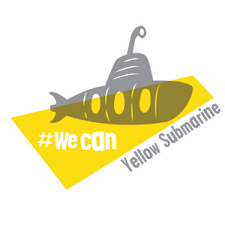 Overview
Yellow Submarine is an award-winning Oxfordshire charity that believes people with learning disabilities and autism deserve to live life to the full. They support their members to 'do more' and 'need less' increasing confidence, self-esteem and reducing social isolation.
How to Access this Service
Individials, families or professionals can complete a simple referral form: https://www.yellowsubmarine.org.uk/referral/
Alternatively call their friendly team on: 01865 236 119
When/Where?
They provide a range of social activities, including term time youth clubs, school holiday activities and residential trips.
Yellow Submarine also offer a workplace training programme bridging the gap between education and employment.
Their Social Enterprise Cafe's provide live work experience for Trainee's, as well as delicious coffee, savoury snacks and homemade treats, prepared by their 'Life Changing Bakes' team.
They also provide support with well being and life skills with small group and 1:1 mentorship.
Yellow Submarine work in Oxford City, West Oxfordshire (based in Witney) and South Oxfordshire (based in Abingdon and Didcot).
Organisation:
Yellow Submarine
12 Park End Street
Oxford
Oxfordshire
OX1 1HH
UK
Who is it for?
They support young people aged 11-18 with learning disabilities and/or Autism
They do not require a formal diagnosis or EHCP
They also support individuals aged 18+