Adult Mental Health Team (AMHT)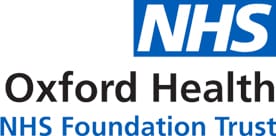 Overview
For Oxford City and North East Oxfordshire Adult Mental Health Team (AMHT) please see secondary care and community based NHS services.
How to Access this Service
16+ but dependent on team.
They encourage people to self-refer if they can, so that they can have a conversation with them and see whether they are the right team for them. They take self-referrals each day between 10am and 12.3pm. Alternatively, professionals can refer someone they are working with by using the referral form on their website.
When/Where?
Within our services, we support people aged 16 plus with multiple and complex needs arising from combinations of issues, who are struggling to engage with other services and have significant unmet needs. Issues include mental health, homelessness, addictions, learning and communication difficulties, domestic violence, exploitation, physical health, brain injury, social isolation, offending and anti-social behaviour, child protection and family breakdown.
They offer flexible support for people with a lot going on. Clients meet regularly with their allocated worker/s and decide with them what support best suits their needs. This could be around their mental or physical health, finances, housing, training and education, or anything else that is relevant to them. They work with people for a short time, or over longer periods. They have a number of teams working with complex needs, mental health, tenancy sustainment, and childhood sexual exploitation and the criteria for these projects varies. Please contact them if you would like to discuss a potential referral. Their Mental Health and Complex Needs teams are part of the Oxfordshire Mental Health Partnership (OMHP).
Warneford Hospital
Headington
Oxford
OX3 7JX
UK