Asylum Welcome/Venda Club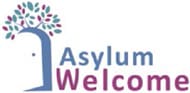 Overview
Asylum Welcome tackles suffering and isolation among asylum seekers, refugees and detainees who have fled persecution and danger in their own countries and seek refuge in Oxford and Oxfordshire.
Children who arrive in the UK 'unaccompanied' (without a parent or guardian) are confused, homesick and traumatised by the journey. They lack the ability to present their case to the authorities or to meet basic
needs without help. They must navigate adolescence in a foreign culture without good adult role models.
Asylum Welcome prioritises care for unaccompanied child asylum seekers and refugees because of the many risks to their welfare.
Advice and casework is available for young asylum seekers and refugees from 13 up to the age of 23 years old. The youth club is for unaccompanied children aged 15-21 years old.
How to Access this Service
By phoning or emailing with the contact details below.
Their telephone line is open Monday to Friday 09:30-16:00.
You can also book appointments to attend the welcome centre and get in person support as well.
When/Where?
For further information, have a look at their website as they have a lot of information on their services.
Organisation:
Asylum Welcome
Unit 7
Newtec Place
Magdalen Road
Oxford
Oxfordshire
OX4 1RE
UK
Who is it for?