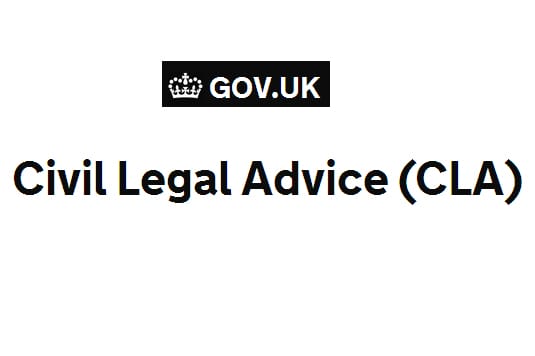 Overview
Civil Legal Advice is a free and confidential advice service in England & Wales.
They can provide help on:
Debt, if your home is at risk.
Housing, if you're homeless or at risk of being evicted.
Domestic abuse.
Separating from an abusive partner, when you're making arrangements for children or sorting out money and property
a child being taken into care.
Special education needs.
Discrimination.
Some child abduction cases.
How to Access this Service
You can phone the number below. Their line is open Monday-Friday between 9am to 8pm. Also, Saturdays 9am to 12:30pm.
Alternatively, you can text legalaid with your name to 80010. This costs the same as a standard text message.
When/Where?
Check you are eligible with this link: https://www.gov.uk/check-legal-aid
If you are eligible, you will be given CLA's contact details where you will explain your situation. You will confirm you are eligible by providing proof of your finances (Recent payslips, bank statements, savings/investments, any benefits you are on, current valuation of your property and a mortgage statement). You will then get put through to a legal advisor who will decide what to do next.
Who is it for?
Available to anyone who is eligible for legal aid.