Oxfordshire Complex Needs Service (CNS)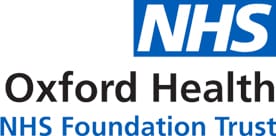 Overview
Complex Needs Service (CNS) is the tier 3 (specialist community) personality disorder service for Buckinghamshire and Oxfordshire.
Approximately 95% of referrals will meet diagnostic criteria for Personality Disorder.  All treatment occurs in groups and CNS does not offer any one to one treatment.
They can only provide treatment for patients registered with GP practices who are members of either the Oxfordshire Clinical Commissioning Group or the Buckinghamshire Clinical Commissioning Group.
The Oxfordshire service is for adults of working age whilst the Buckinghamshire service also provides services for older adults.
When/Where?
Organisation:
Complex Needs Service (CNS) Oxford Health NHS Foundation Trust
Mazil Resource Centre
Complex Needs Service, Entrance 2
Manzil Way
Oxford
OX4 1XE
UK