Cruse Bereavement Care Oxfordshire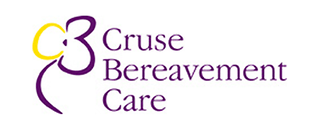 Overview
Cruse Bereavement Care Oxfordshire provides a range of services for people over 18 affected by bereavement, including face to face sessions with a Bereavement Support Volunteer, Bereavement support groups, Friendship groups and a Bereaved by Suicide support group run in conjunction with SOBS (Survivors of bereavement by suicide).
How to Access this Service
01865 245398 weekdays 10am – 1pm (answerphone at other times)
When/Where?
Bereavement support and counselling
Organisation:
Cruse Bereavement Care Oxfordshire
Wesley Memorial Hall
New Inn Hall St
Oxford
OX1 2DH
GB
Who is it for?