Rethink Mental Illness Oxfordshire Carers Support Services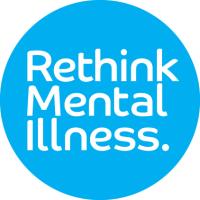 Overview
Oxfordshire Carers Support Services, part of Rethink Mental Illness provide one-to-one emotional and practical support to adult mental health carers throughout the county. They believe that carers play an invaluable role in the recovery of the person being cared for. They feel carers should be acknowledged, valued and supported to live a life outside of their caring role.
Rethink supports a number of support groups for people caring for family members or friends with mental health problems. The workers also signpost people to a carers course within Oxfordshire Recovery college, as well as training which could be beneficial for those in a caring role.
How to Access this Service
Please call or email with the contact details below.
For other inquiries, if you look at this contact form as they have some further contact details depending on what information you are looking for:
https://www.rethink.org/aboutus/who-we-are/contact-us/
When/Where?
In Partnership with Carers Oxfordshire, there are support groups which are operating within Oxfordshire. They are currently being run in Abingdon, Banbury, Bicester, Didcot, Henley-on-Thames, Oxford, Wallingford and Witney.
For further details, if you go to www.carersoxfordshire.org.uk.
Organisation:
Rethink Mental Illness
The Rectory Centre
29 Rectory Road
Oxford
Oxfordshire
OX4 1BU
UK
Who is it for?
Anyone supporting someone with a mental illness.