Oxfordshire Specialist Advice Service (OSAS)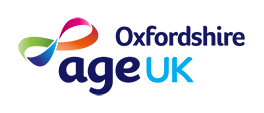 Overview
Oxfordshire Specialist Advice Service (OSAS) provides a dedicated telephone advice line and email service, which aims to answer all your queries around benefits, money advice, budgeting and other welfare issues and link you into services that can provide further support. This is backed up by a team of specialist advisers, who are able to meet face to face with people unable to access advice by telephone, email or in their local community.
The service also supports professionals who may be working with you, through the provision of comprehensive and responsive training opportunities and a consultancy line for specialist case support.
The service is free for people to use. It is jointly funded by Adult Social Care and Children, Education and Families, so it is focused on meeting the needs of people living in Oxfordshire who are struggling with their day-to-day lives due to disability or ill heath. However, you do not have to have a carer or anyone looking after you.
How to Access this Service
By using their contact details below.
When/Where?
Open Monday- Friday between 9am and 5pm.
Organisation:
Oxfordshire Specialist Advice Service (OSAS)
Who is it for?
Anyone living in the Oxfordshire area.