Rape and Sexual Assault Referral Centre (SARC)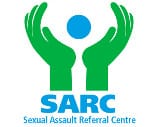 Overview
Sexual Assault Referral Centres (SARC) offer medical, practical and emotional support to anyone who has been sexually assaulted or raped. They have specially trained doctors and counsellors to care for you. If you are considering reporting the assault to the police, they can arrange for you to have an informal talk with a specially trained police officer who can explain what is involved. In an emergency you should always call 999. If you are unable to safely talk to the operator answering your 999 call, press 55 on your handset to let them know you are there.
How to Access this Service
By using the contact details below.
When/Where?
Their phone line is available 24 hours a day. Call for advice or to make an appointment.
The email address is monitored between 9am and 5pm on Monday-Friday.
Organisation:
Thames Valley Sarc Bicester
Solace Centre, Police House
Queen's Avenue
Bicester
Oxfordshire
OX26 2NT
UK
Who is it for?
Anyone can self-refer to a SARC.