Resolve – Berkshire and Oxfordshire Mediation Service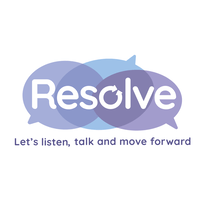 Overview
Resolve Mediation offers mediation services across Berkshire and Oxfordshire. Their team of specialist mediators works with individuals and families to resolve conflict in neighbourhood, family and workplace settings. They guide and empower people in conflict to come up with their own solutions to the problems they are experiencing and to engage in open and positive communication. Clients are usually referred and funded via specific routes e.g. housing providers or local authorities.
How to Access this Service
By phoning or emailing.
Alternatively, you can fill out this contact form: https://www.resolvemediation.com/contact
When/Where?
They also provide training to those who would like to volunteer or progress towards paid work as sessional workers within the field of mediation. Please contact them if you would like more information about the training they provide.
Opening hours between 10-2 Monday-Friday.
Resolve Mediation primarily work with housing associations, local authorities and anti-social behaviour teams, schools and other charities who refer cases to them.
Who is it for?
Anyone needing support with Mediation and who lives in the Oxfordshire/Berkshire area.