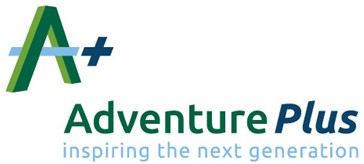 Overview
Adventure Plus helps children and young people reach their potential and make positive life choices, whilst giving them a great time in the great outdoors! They want to see young people embrace the adventures that life offers. They are passionate about helping them get active, push themselves and learn more about who they are and what they are capable of – all within the bigger perspective of the Christian faith, which is at the heart of what they do.
Their home is their Adventure Base, an 80 acre site in Clanfield, West Oxfordshire, where they welcome young people, families, schools, youth groups, churches and businesses. They also go on adventures across the UK and further afield.
How to Access this Service
Access the service by getting in touch through the website or the phone number below.
When/Where?
They offer a variety of outdoor activities on site, including archery, canoeing, climbing, kayaking, and bush craft, as well as their school holiday 'Total Adventure' residentials.
As part of their 'Adventure Impact' programme they offer one to one services for those young people who are vulnerable and those with additional needs, enabling them to discover their potential through outdoor learning.
Their instructors also visit schools and organisations off site in Oxfordshire.
Organisation:
Adventure Plus
Main Street
Clanfield
OX18 2SN
UK
Who is it for?
Adventure Plus is for anyone who wants to experience outdoor activities, whether that is as part of a school group on residential, or during the school holidays on one of their Total Adventure Camps, or as an individual on a canoeing weekend, or referred to their Adventure Impact program.
Anyone aged 8 years and above is welcome.