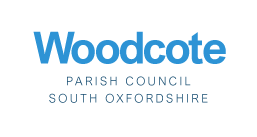 Overview
Woodcote Youth Club offers a safe haven for young people to express themselves and experience some freedom in a fun and vibrant setting. The club has comfortable sofas where you can relax with friends or listen to music, or you can take part in other activities, e.g. pool competitions, gaming on the Xbox/Wii, or outdoor sports activities in the summer. They also arrange fun trips to trampoline parks and bowling centres throughout the year.
How to Access this Service
By phoning or emailing with the contact details below.
When/Where?
The Youth Club has a dedicated entrance found at the back of the Village Hall. Experienced Youth Workers and a team of volunteers run the Club. They have a Quiet Room for any young people who need to have a confidential chat with a Youth Worker.
Open hours:
Juniors (Years 7 and 8) – Mondays, 7:15pm-8:45pm
Seniors (Years 9, 10 and 11) – Tuesdays, 7:15pm-8:45pm
Organisation:
Woodcote Youth Club
Woodcote Village Hall,
Reading Road
Woodcote
Oxfordshire
RG8 0QY
UK
Who is it for?