CAMHS Neuropsychiatry Service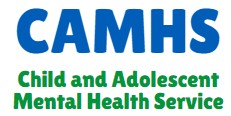 Overview
Child & Adolescent Mental Health Service (CAMHS) Neuropsychiatry Service provides assessment, treatment and support for young people (up to 18 years) with complex Neuropsychiatry needs, such as Attention Deficit Hyperactivity Disorder (ADHD), Autistic Spectrum Disorder and Tourette's Syndrome who are presenting with high risk behaviours and/or have come into contact with the youth justice system. The team also offers support to their families.
How to Access this Service
You can access these services by calling 01865 902 515 Monday-Friday, 9am to 5pm
When/Where?
Organisation:
Oxfordshire CAMHS (Managed by the NHS)
Maple House, The Slade,
Horspath Driftway
Headington
Oxford
Oxfordshire
OX3 7JH
UK
01865 902 930
Information