Day Hospital (North West Oxon AMHT)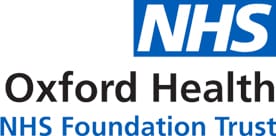 Overview
The day hospital service provides 4 weeks support for people who require additional support and who are already receiving a service from the North & West Adult Mental Health Team. The aim of the day hospital support is to treat people within the community and to help avoid an admission to hospital.
The day hospital provides groups and individual session that are provided depending on need. These include psychoeducation sessions such as mood management and managing strong emotions. Groups also include mindful walking and art and craft sessions.
Referrals are accepted from The Adult Mental health Teams within North and West Oxfordshire, including the Early Intervention teams on 01865 902563.
When/Where?
Organisation:
Oxford Health NHS Foundation Trust
The Elms Centre
81 Oxford Road
Banbury
Oxon
OX16 9AL
UK