CAMHS FASS (Family Assessment and Safeguarding Service)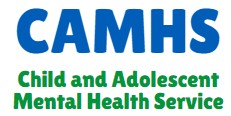 Overview
A mental health team, with expertise in attachment, family trauma, and family relationships – their focus is on the emotional side of parenting. They help families plan for their future when there has been concern about risk or harm to the children in the past. They aim to reduce the negative consequences of harm to children, and reduce risk of future harm to children.
Their intensive therapy programme is typically 6-12 months, and involves a mentalization based (MBT) parenting programme. Parents in the past have found their programme helpful for:
Making sense of your child's confusing behaviour or difficult emotions
Exploring and strengthening your relationship with your child
Building a deeper understanding of your child (and yourself)
Improving your confidence as a parent
How to Access this Service
Referrals can be made by any professional working with the family but must be in conjunction with Social Care
When/Where?
Organisation:
Oxfordshire CAMHS (Managed by the NHS)
Maple House, The Slade,
Horspath Driftway
Headington
Oxford
Oxfordshire
OX3 7JH
UK