Mental Wealth Academy – now closed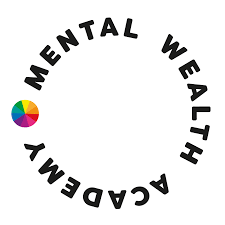 Overview
Unfortunately, the Mental Wealth Academy is now permanently closed to referrals. In November 2022 we were notified that there was no guarantee of funding beyond the end of March 2023; this has now been confirmed as a final decision.
The partnership of Response, SOFEA, Ark-T, Oxfordshire Mind, Oxfordshire Youth, BYHP and The Abingdon Bridge have collectively decided to wind down the service. Clients who are currently being supported by MWA workers will continue to be seen until the end of March. The service will not be open to new referrals.
The partnership will continue to explore future options for this service as we know it leave a gap of support for people aged 16 to 25. However, at the moment we need to take this tough decision to finally close the service.
With the MWA closed we would signpost to the below service for support:
Dial 111 if you need medical help quickly, but it's not an immediate risk, or if it is out-of-hours for your General Practitioner (GP) surgery.
Contact your GP if you are experiencing mental health problems and are not known to local mental health services.
Access free mental health support today, via the Oxfordshire Mind Information Service. All 16+ year olds can access an Options Session with a Wellbeing Worker. Following this, you can access Oxfordshire Mind's services which include Peer Support Groups, Short Courses, other services, and signposting.
How to Access this Service
Alternatively, you can fill out this referral form:
https://www.response.org.uk/children-young-people/mental-wealth-academy-request-for-service/
When/Where?
Organisation:
Mental Wealth Academy - now closed
Who is it for?