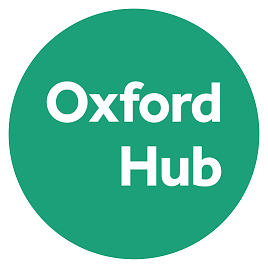 Overview
Oxford Hub is a place-based charity bringing people together to create meaningful relationships through a range of community programmes. Their vision is of a more equal Oxford in which people come together, have a good quality of life and realise their power to make change. They create opportunities for people and organisations to build positive relationships, in order to thrive, participate in communities and create systemic change. They run a range of programmes which bring people together and tackle inequalities in the city.
How to Access this Service
You can sign up to volunteer on one of their programmes, or find out how to get referred to one of their programmes by visiting Oxford Hub's website below.
When/Where?
• Exercise and sports classes in Blackbird Leys
• Volunteer as a mentor for a local child
• English language support sessions
• Community refill shop
• Support for children and families to cycle and swim
• Volunteer as a tutor for a local child
• Prescription collection and other task support
Oxford Hub,
36 Little Clarendon Street
Oxford
OX1 2HU
UK
Who is it for?
Oxford Hub runs programmes to support everyone who lives in Oxford to thrive. There are plenty of opportunities for people of all ages, genders and locations within Oxfordshire looking to engage with their local community. Please visit their website to discover the huge variety of activities on offer.