Relax Melodies (for sleep)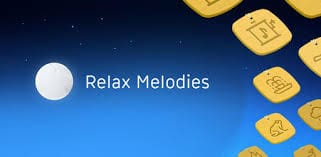 Overview
Relax Melodies is a relaxation and sleep app that allows you to select sounds and melodies that you like and combine them to create a mix.
Lay back, listen, and enjoy falling asleep.
This app can also be used in many other situations aside from sleep; perfect during some of your favourites activities such as relaxing at the spa, exercising in your yoga or relaxation classes, massaging sessions, or even when taking a nap!
How to Access this Service
Obtain the app from either Google Play or the App Store (iPhone).
When/Where?