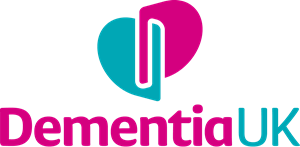 Overview
Dementia UK is the specialist dementia nurse charity. Its nurses, known as Admiral Nurses, provide life-changing support to families affected by all forms of dementia, including Alzheimer's disease. Admiral Nurses work on the free Dementia Helpline, in virtual clinics, and in community services, hospitals, care homes and hospices. They can advise on all aspects of dementia, including getting a diagnosis, understanding symptoms, coping strategies for changes in behaviour, benefits and finances, end of life care and emotional support.
How to Access this Service
Contact the free Dementia Helpline:
0800 888 6678 (Monday-Friday 9am-9pm, Saturday and Sunday 9am-5pm, every day except 25th December.
Email helpline@dementiauk.org
Book a virtual clinics appointment by phone or video call
Visit dementiauk.org/closer-to-home
Enquire about Admiral Nurse services in your area
Speak to your GP or other health or social care professional or phone the Helpline for information.
When/Where?
The Dementia Helpline and virtual clinics are staffed by specialist Admiral Nurses who offer advice and support with any aspect of dementia, including Alzheimer's disease. They can be accessed by people living with dementia, their families, friends and colleagues, and health and social care professionals who support people affected by dementia.
All phone calls and virtual clinics appointments are strictly confidential.
Organisation:
Dementia UK
7th Floor
One Aldgate
London
EC3N 1RE
UK
020 8036 5400 (General Enquiries)
Who is it for?
Anyone affected by dementia in the UK (including people living with the diagnosis, family members and friends). Admiral Nurses can also advise other health and social care professionals.